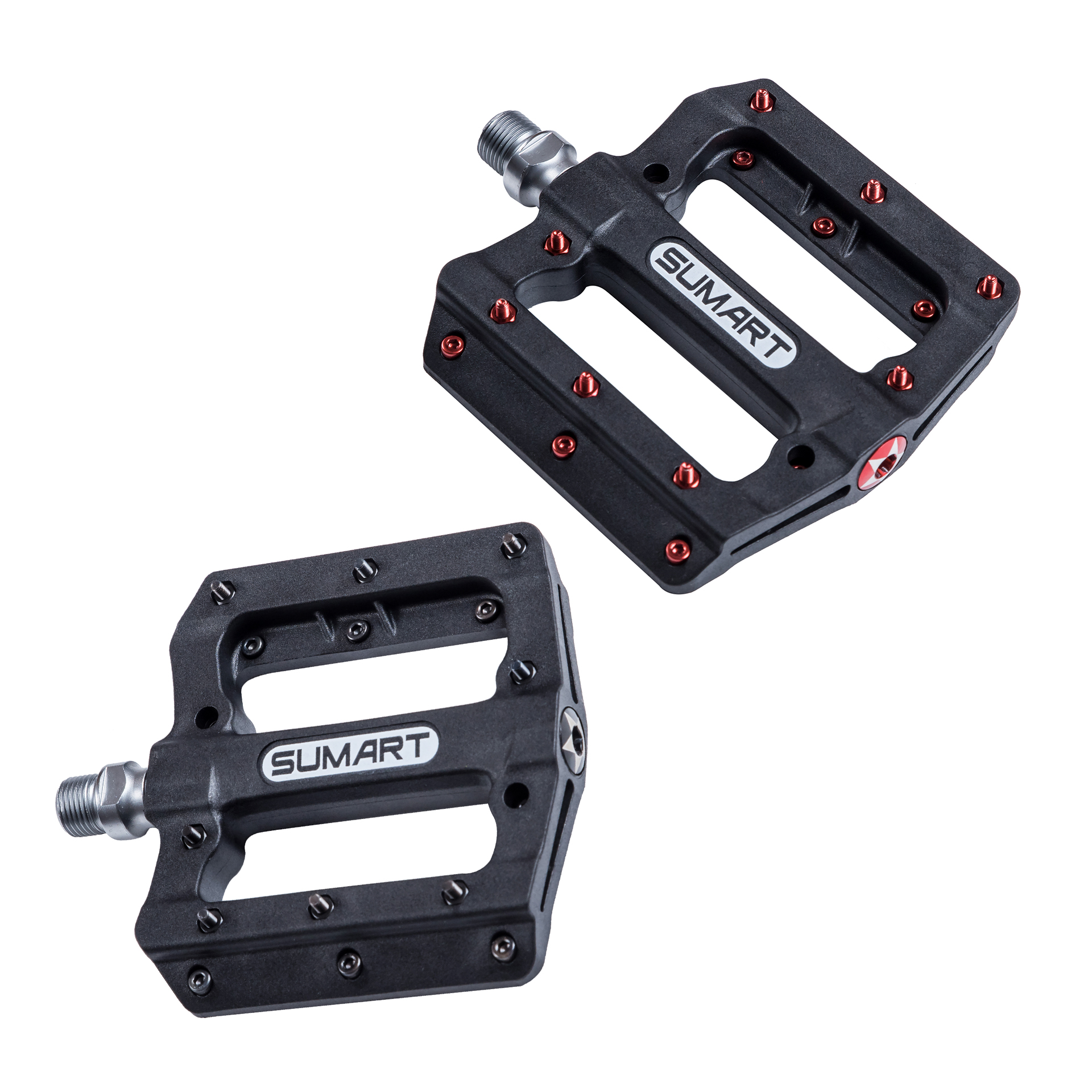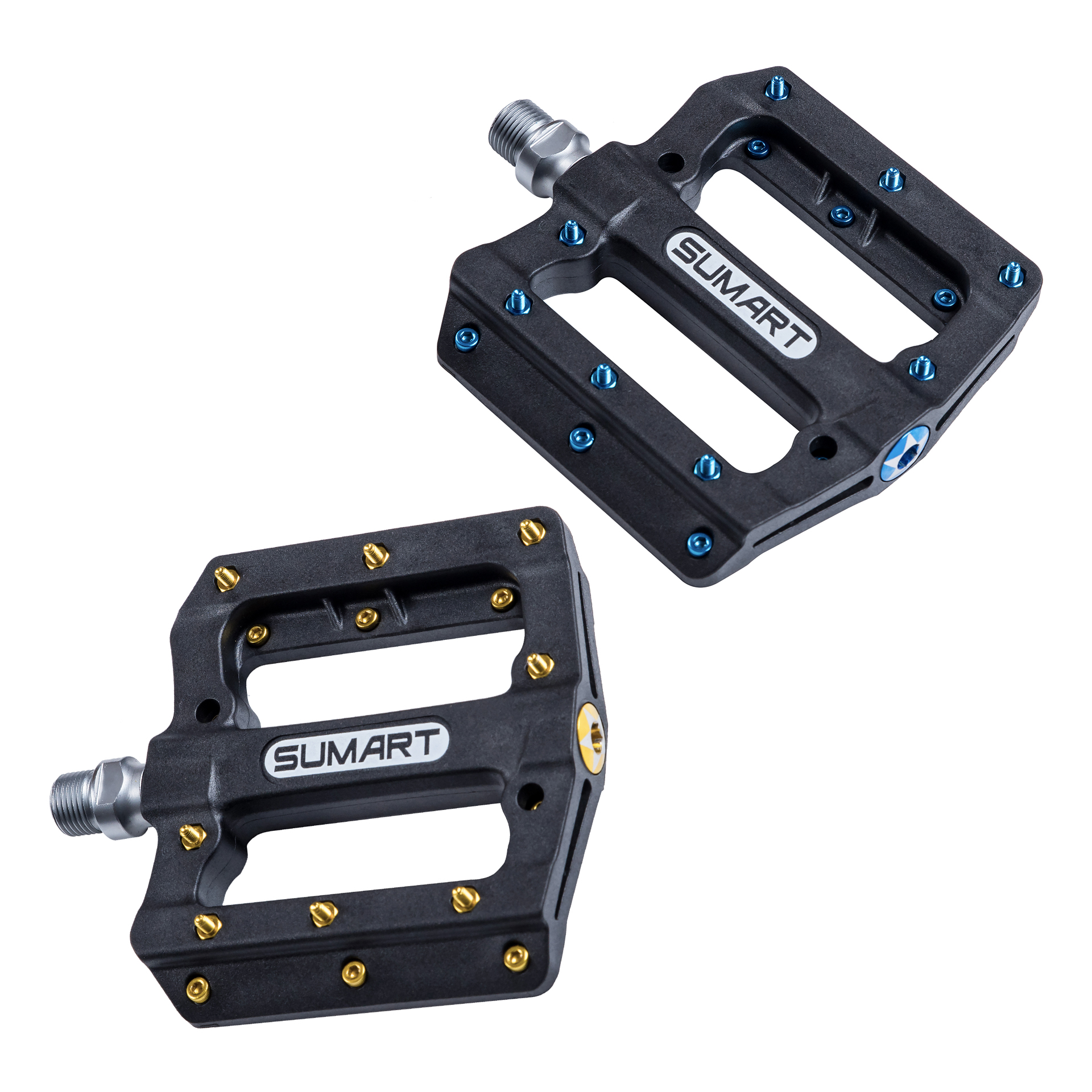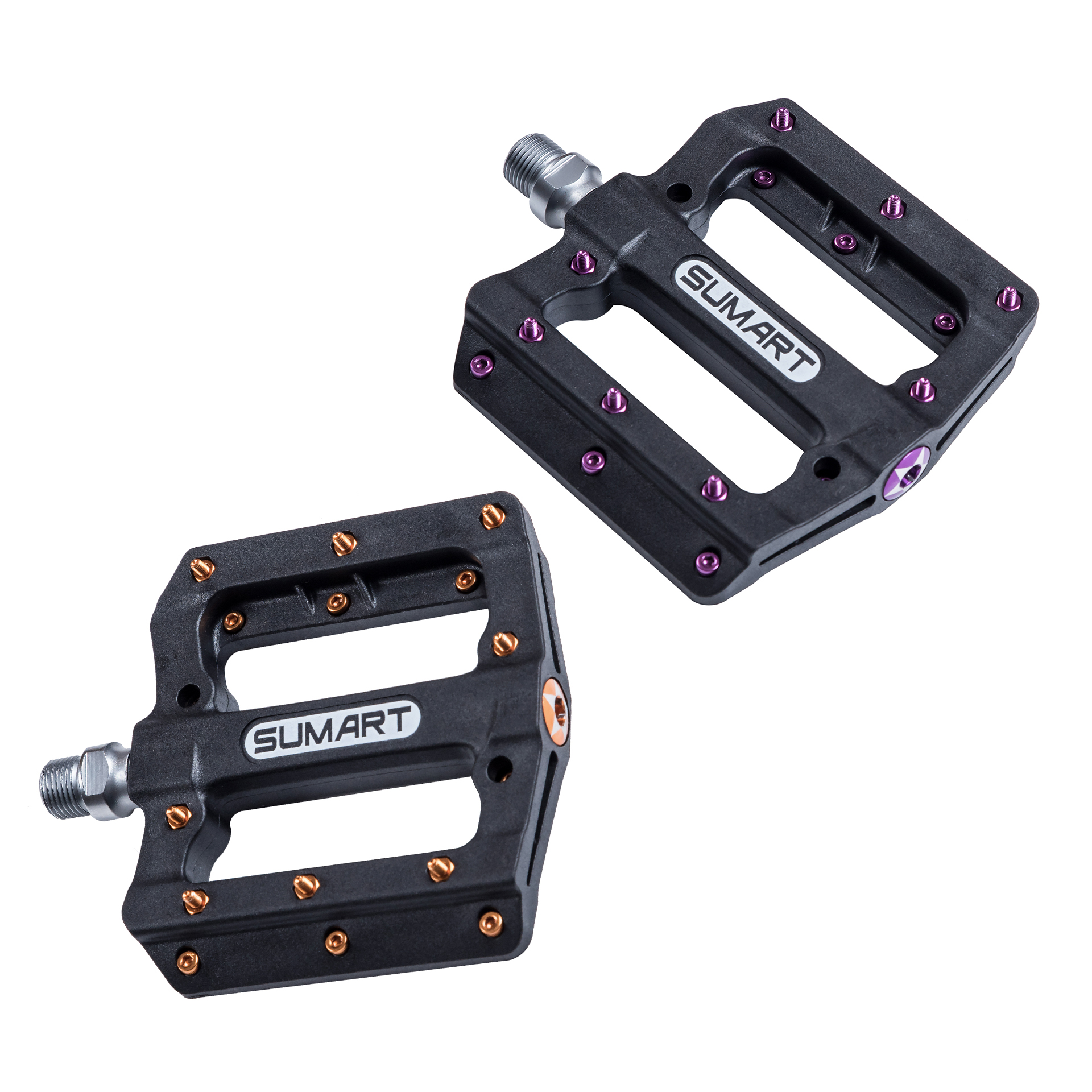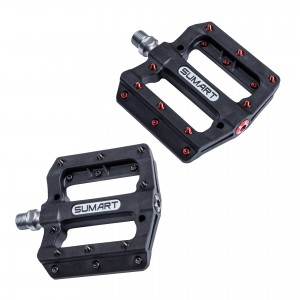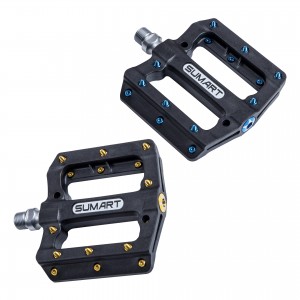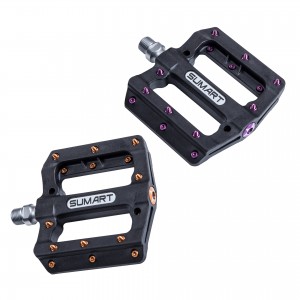 SUMART | PD-1221 | PEDALS
Wishing for more secure feeling on your feet felt firmly planted, even in the roughest and muddiest conditions!
PD-1221 | DU bushings with 2 sealed cartridge bearings to help spread the stress loads from heavy impacts. Seal Cap* between the axle end and pedal body helps to reduce entering of water and dirt for extending the pedal life. And also, PD-1221 is a wide flat platform pedal designed for year round riding. The impact grade nylon body is great for keeping your feet warm on cold winter rides and the stainless steel pins and matching anodized electroplated spindle, are both designed to keep rust at bay. Winter riding can be harsh, but the SUMART | PD-1221 pedal is designed to handle anything you throw at it.
FEATURE
+ Bearing system : Sealed cartridge bearings + High quality DU bushings
+ Intended Use : MTB
MATERIAL
+ Pedal Spindle : 9/16″ CrMo axle
+ Cartridge bearing and Bushing
CONTENT
+ PD-1221 X 1 pair
SPECIFICATION
+ Platform Size : 106 X 100.5 mm
+ Platform Profile : 18.5 mm
+ Replaceable pins
+ Adjustable Pins : 16 ( per pedal )
+ Color : Black, Orange, Green, Red, Blue and Purple
+ Weight : 350 g/pr