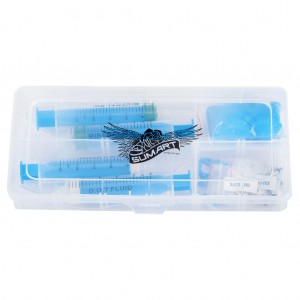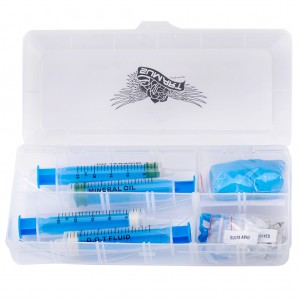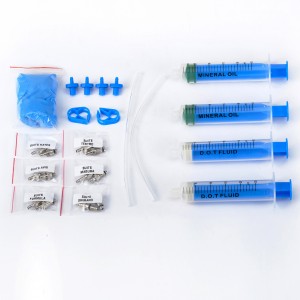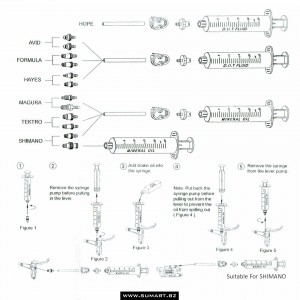 SUMART TOOLS | BK-MD5 | DISC BRAKE BLEED KIT
BK-MD5 | Disc Brake Bleed Kit allows you to bleed Shimano, Magura, Formula, Avid, Hayes and Tektro Hydraulic brake systems. All bleed adaptors feature lock out clips to prevent pull back, and all syringes are turn lock with bleed adaptors to prevent push off. High Grade stainless steel bleed nipples are provided for an exact fit.
FEATURE
+ Compatible with all disc brake models.
+ Syringes with different color plungers and clearly marked for Mineral Oil and DOT to prevent mix up.
CONTENT
+ Mineral Oil Syringe : 2 pcs
+ D.O.T Fluid Syringe : 2 pcs
+ Bleed Fittings : 12 pcs
+ Bleed Adaptors : 4 pcs
+ Tube Lock : 2 pcs
+ Gloves : 1 pair
+ Hoses : 2 pcs

SPECIFICATION
+ Size : 260 X 120 X 40 (mm)
+ Weight : 300g
+ Box Color : Transparent