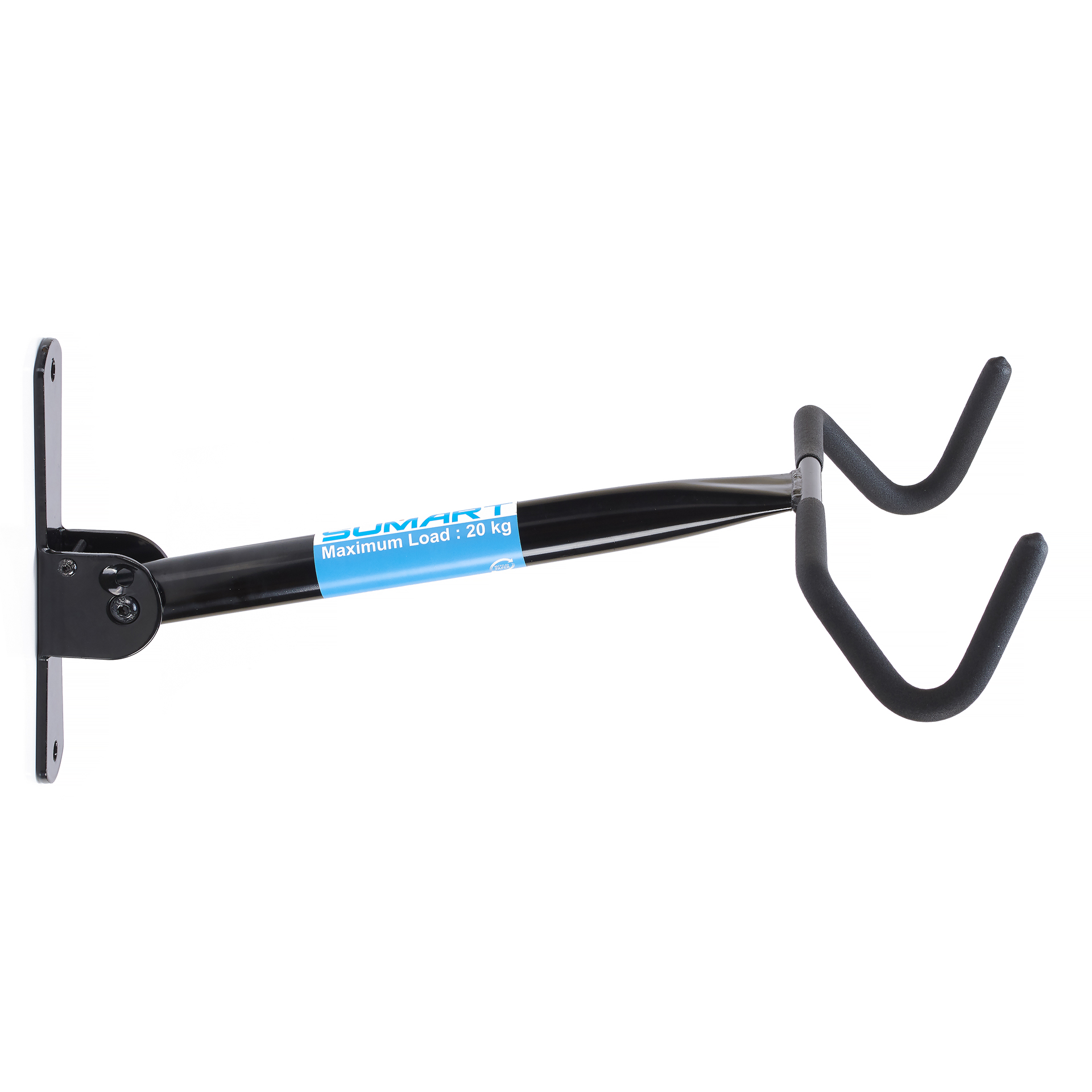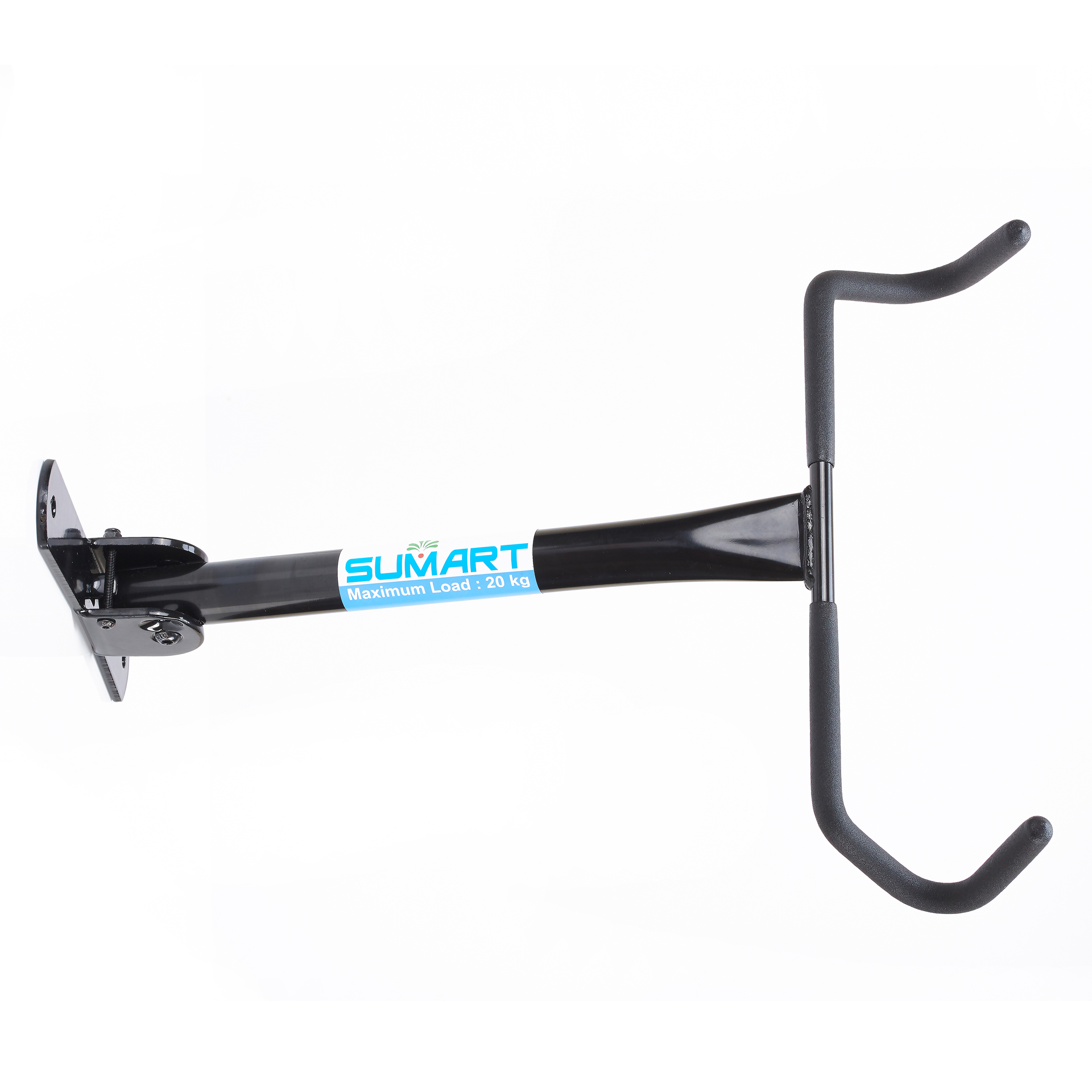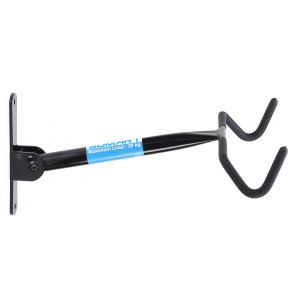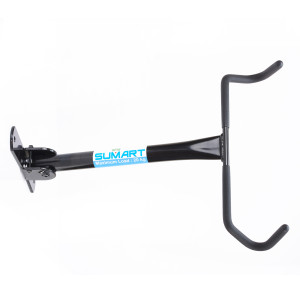 SUMART | BHG-28 | BIKE HANGER
One of the most stable and durable bike hangers on the market!
BHG-28 | BIKE HANGER, designed to work with gravity, features a single gravity hook fixed to a treaded mount plate with multiple tie down points. BHG-28 is only as stable as the surface it's mounted to. It holds a single bicycle off the ground for storage, greatly reducing flat wear spots on the tires.
FEATURE

+ Strong solid steel construction with resin coated non-scratch wheel protector
+ Works with gravity to provide stable bicycle support
+ Fixed tyre hook distributes weight to the mounting plate
+ Treaded surfaces gives extra traction
+ 2-Point wall mounting system designed for sturdy studs or framework
+ Bike hangs vertically to save space, reducing flat wear spots on the tires
+ Storage hanger for all bike types
+ Fits on any solid wall (Screws/wall plugs provided)
CONTENT
+ BHG-28 X 1 PC (Wall Bike Mount Hook)
+ Screws X 2 PCS
+ Wall Plugs X 2 PCS
SPECIFICATION
+ Size :38 X 25.5 cm
+ Type : Parking Racks
+ Maximum load : 20 kgs
+ Material: Steel
+ Color : Black