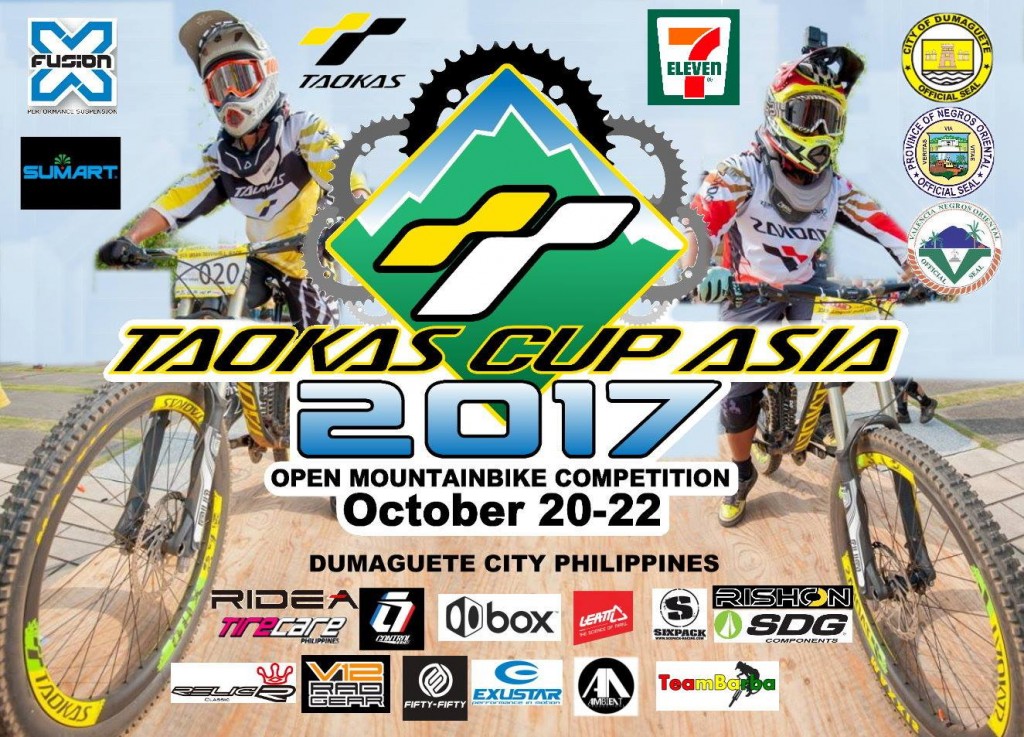 We're delighted to announce our sponsorship of Taokas Cup Asia 2017.
We will be at Dumaguete City, Philippines of Taokas Cup Asia 2017 which takes place from October 20-22nd.
More than hundres of pro riders participants have tackled the 'Taokas Cup Asia 2017'.
Mountain bike holidays ride and racing add in breathtaking scenery that will make you break away the chain link of your daily routine work or facing the same concrete jungle surrounded you. Don't miss the good times and hang loose with some good holidays ride and racing event with us.
Mark your holidays ride plan with * Taokas Cup Asia 2017 & SUMART TOOLS *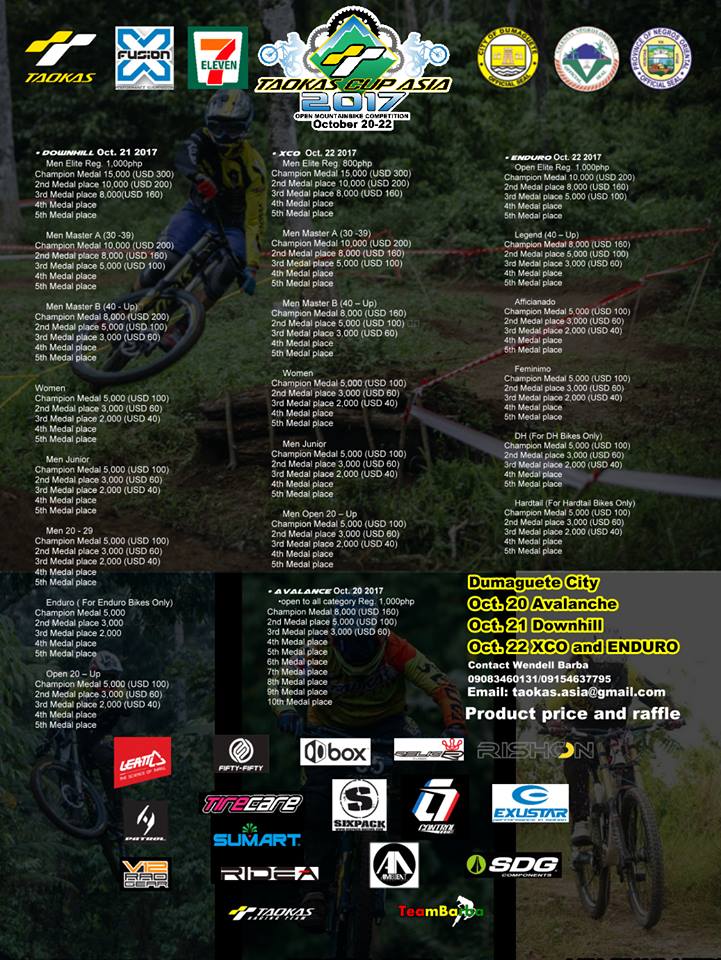 ★ IT'S ALL ABOUT YOUR NEXT RIDE ★
More detail and FB events page : https://www.facebook.com/sumart/ will be update soon!
Discipline as in : Cross Country, Downhill, Enduro and the Grand Finale is the Avalanche Race.

#taokascupasia2017 #sumarttools #havefun #davao #philippines