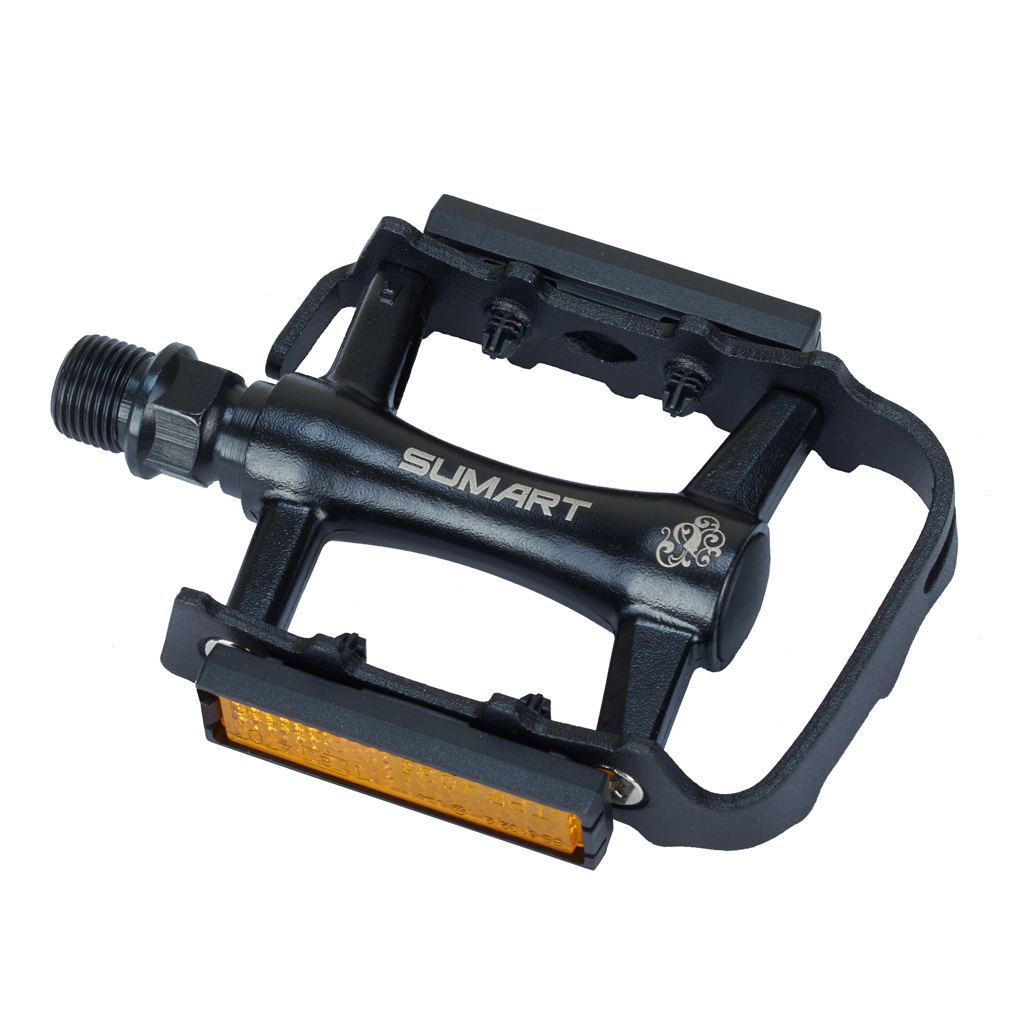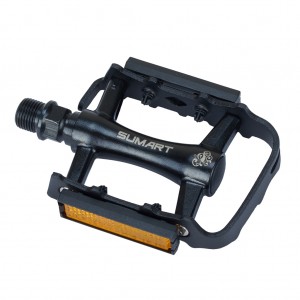 SUMART | PD-2662 | PEDALS
Wishing for more secure feeling on your feet felt firmly planted, even in the roughest and muddiest conditions!
PD-2662 | with 2 sealed cartridge bearings to help spread the stress loads from heavy impacts. Seal Cap* between the axle end and pedal body helps to reduce entering of water and dirt for extending the pedal life.
FEATURE
+ Bearing system : Lightweight Ball type
+ Intended Use : MTB, ROAD
MATERIAL
+ Body : Alloy
+ Spindle : Steel
CONTENT
+ PD-2662 X 1 pair
SPECIFICATION
+ Pedal Spindle : 9/16″ Boron
+ Platform Size : 102 X 76 mm
+ Platform Profile : 20 mm
+ Body Sides : Reflectors
+ Color : Black
+ Weight : 255 g/pr