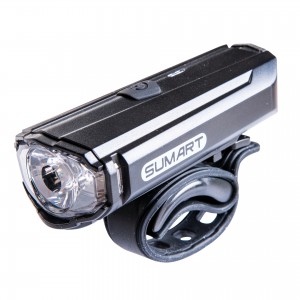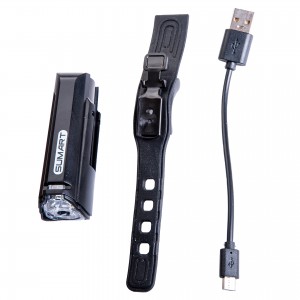 HDL-700 | 6 FUNCTION HEADLIGHT, it comes with a super bright 500 lumen which utilizes Opti cube lens technology which provides supreme light distribution with excellent side visibility.
FEATURE
+ 700 lumens daytime flashing function provides extra safety while riding during the day
+ Ambient light sensing— Lighting modes adjust automatically to ambient light while in Auto Mode.
+ Mode memory function will recall the last lighting mode used.
+ Automatic Power Saving to provide additional runtime.
+ Compatible with virtually any tube shape from round to Aero.
+ IPX4 waterproof standard.
CONTENT
+ 6 Function Headlight X 1 SET
SPECIFICATION
+ Output: 500 Lumen
+ LED: 1 White LED
+ Battery: Rechargeable lithium-ion polymer battery
+ Run Time: 8 hrs (Low Beam) / 4 hrs (High Beam) / 24 hrs (Flashing) / 20 hrs (Daytime Flashing) / 4-20 hrs (Auto)
+ Size: 84 × 37.3 × 27.3 mm
+ Weight: 66 gram
+ Color: Black