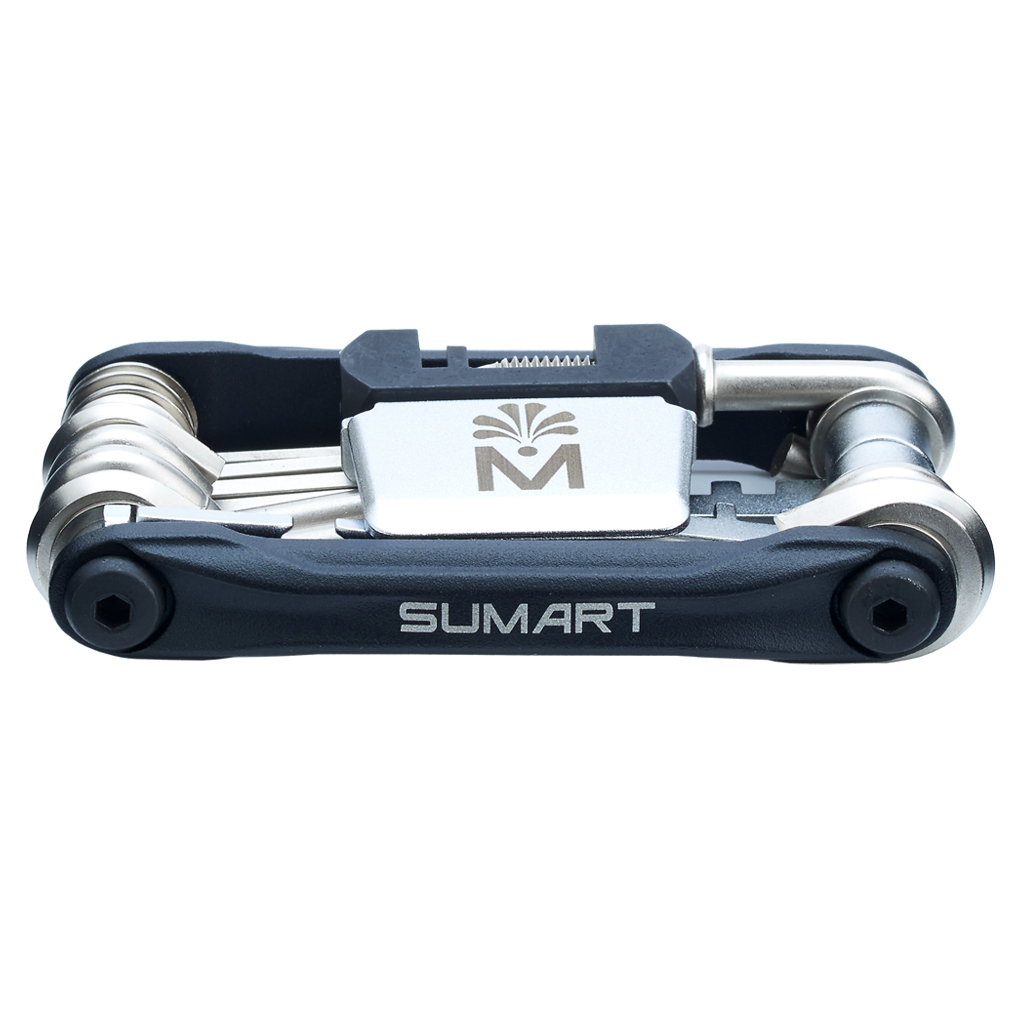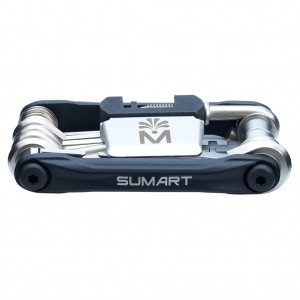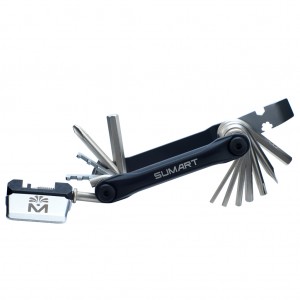 FBT-17 | 17 function bike tool set
The essential multi-purpose compact tool for use when out riding or on your workbench!
FEATURE
+ EASE : Tool size indicator on the ends for getting the right tool quickly.
+ EFFICIENCY : Enables main adjustments on bike to be made.
+ Compact and integrated size series folding tool. The assembly loaded with SUMART bits system. Support long-term bike traveling with high-sensation and light loading.
MATERIAL
+ Chain Breaker Material : Alloy Steel CNC machined – CB5 chain breaker.
+ Inner Tool Material : Chrome Vanadium with Matte Nickel plating.
+ Forged Aluminum Y23 sidebar anodized.
CONTENT
+ Hex 2/2.5/3/4/5/6 mm
+ PH2 X 1
+ SL5 X 1
+ T25 X 1
+ Spoke Wrench 3.3/3.45/MAVIC M7 & SHIMANO hex 4.6/4.3/4.4
+ Tire Lever X 1
+ Chain Breake for 9/10/11 speed X 1
SPECIFICATION
+ Size : 80 X 45 X 10 (mm)
+ Weight : 179g