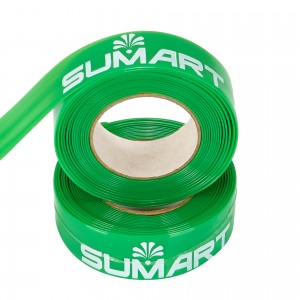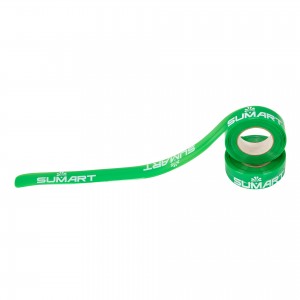 SUMART | BTL700C-19G | Stab-resistant protective tape
Spend far less on tubes over the lifespan of your bike!
Bicycle BTL stab-resistant protective lining allows you to reduce the chance of puncture. Riding is more peace of mind!~
FEATURE
+ Environmentally friendly material TPU (Thermoplastic Polyurethane)
+ Protect the inner tube and prevent puncture
+ Enhance the durability of the inner tube to extend the expected life of the inner tube
+ Special perforation design
+ Size : 12"-16", 18"-20", 24"-26", 27.5"-29" and 700c.
CONTENT
+ BTL700C-19G X 2 PCS
SPECIFICATION
+ Material : TPU (Environmental)
+ Rim Diamter : 700C
+ Wide : 19mm
+ Thickness : 0.8mm
+ Length : 2370mm
+ Size : 12"-16", 18"-20", 24"-26", 27.5"-29" and 700c
+ Color : Green