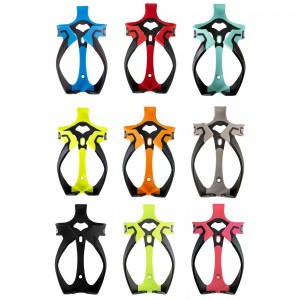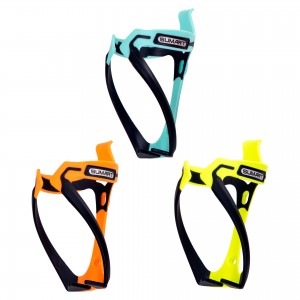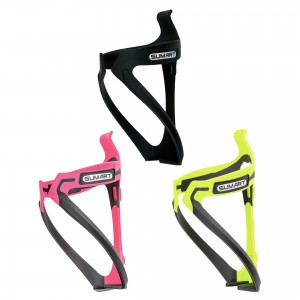 SUMART | BC-2CP | BOTTLE CAGE
A Must Tool for commuting, mountain biking, recreational riding or touring.
Formed from PC ( polycarbonate ), the BC-2CP is two color-piece and strong and holds a bottle tight on all types of rides. It considerably reduces the chance of the bottle working its way out of the cage and falling, preventing dangerous situations. It is giving a look and feel far beyond expectations for one made of PC.
FEATURE
+ Double Color Injection
+ Securely holds a water bottle
+ Reinforced plastic protects water bottles from bottle cage paint
+ For commuting, mountain biking, recreational riding or touring
+ Fits most bikes; Keeps a firm grip on water bottles
CONTENT
+ BC-2CP Bottle Cage X 1
+ Steel Bolts X 2
SPECIFICATION
+ Material : PC ( polycarbonate )
+ Threaded Bolt : Stainless Steel
+ Size : 150 X 70 X 80 (mm)
+ Weight : 29g
+ Color : Red/White, Blue/White, Black/White, Red/Black, Blue/Black, White/Black, Neon Yellow/Black, Dark Grey/Black, Orange/Black, Celeste/Black