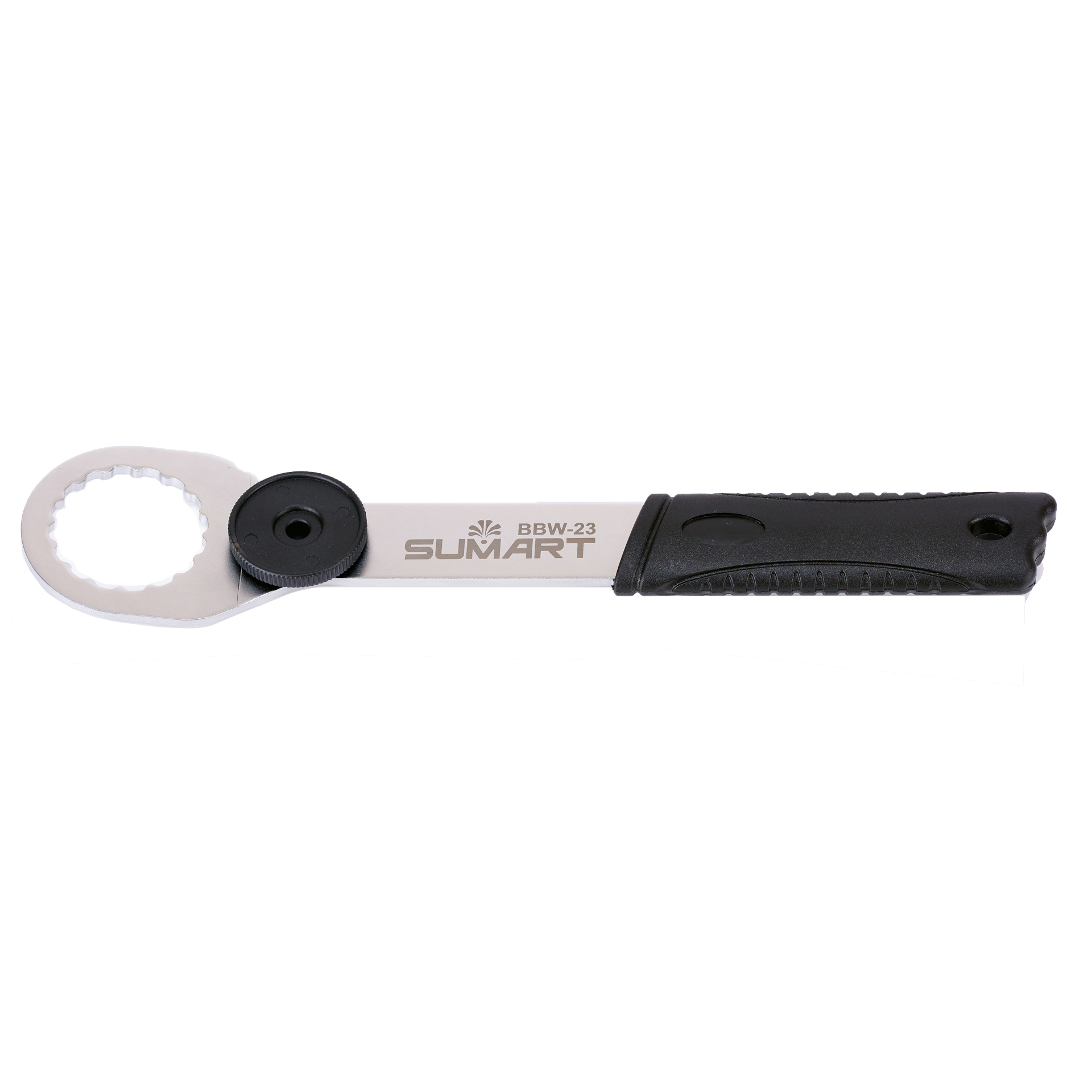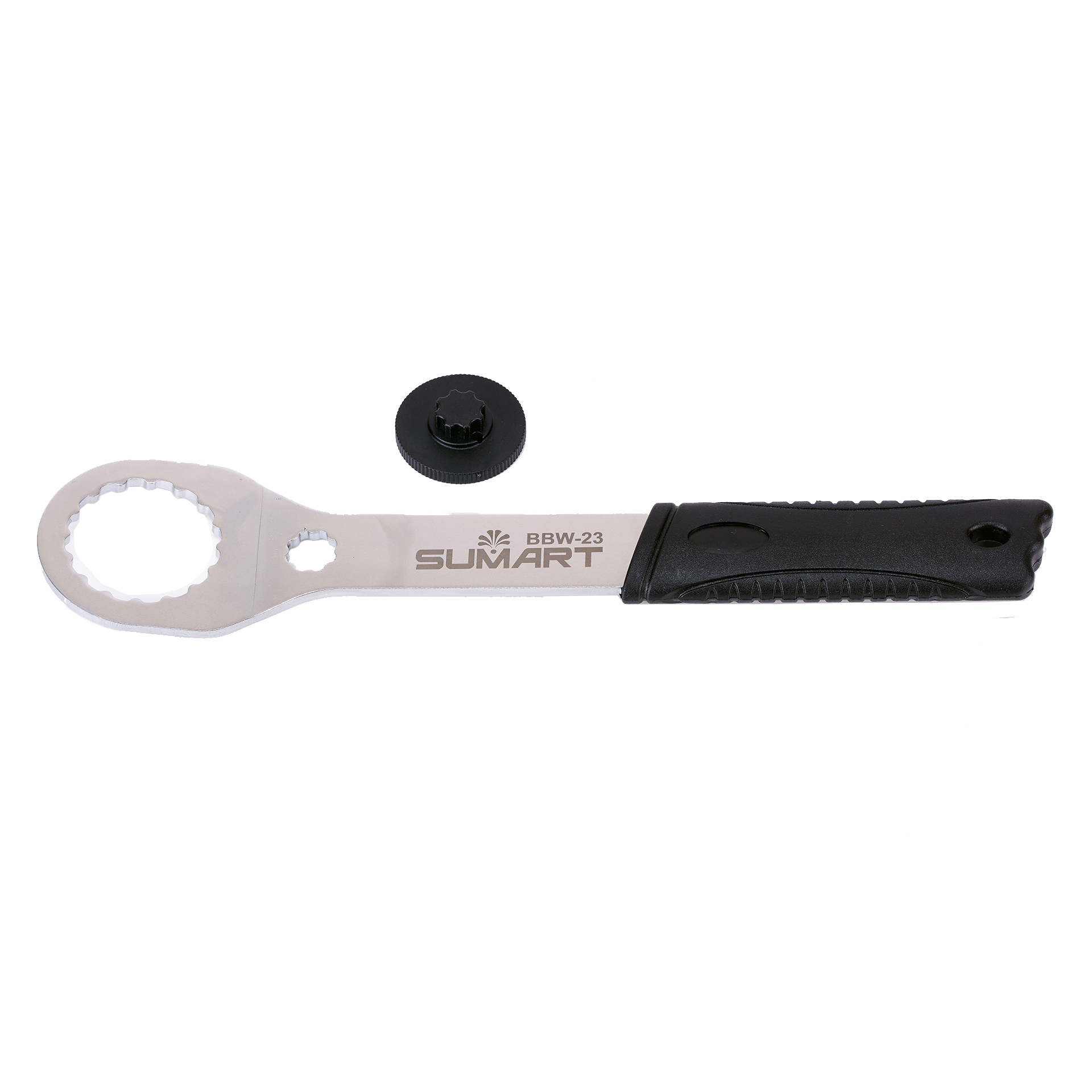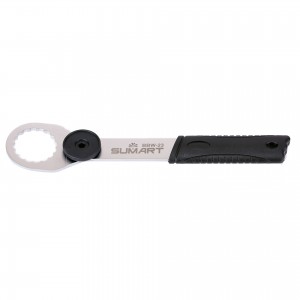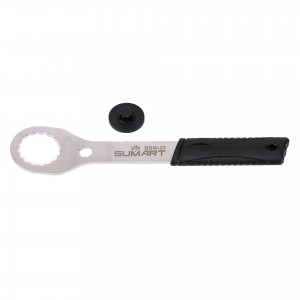 SUMART | BBW-23 | BOTTOM BRACKET WRENCH
Nothing drives a cyclist crazy like a noisy bottom bracket!
BBW-23 is designed to remove and install external bearing crankset bottom brackets.- the kind with 16 notches of the external cups that you find on the majority of good quality bikes nowadays. And also, the front side of the tool engages the 8 internal splines of the crank arm adjustment cap. The BBW-23 fits cups and lockrings with 16 external notches and an outside diameter of approximately 40mm.
FEATURE
+ For Shimano Hollowtech II B.B
+ Shop grade steel construction
CONTENT
+ BBW-23 Bottom Bracket Wrench
SPECIFICATION
+ Material : Steel
+ Handle : Rubber
+ Length : 300mm
+ Weight : 295g
+ Color : Silver