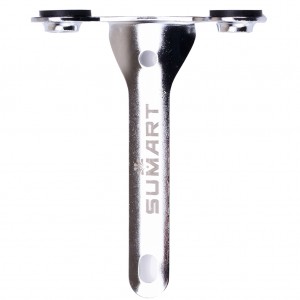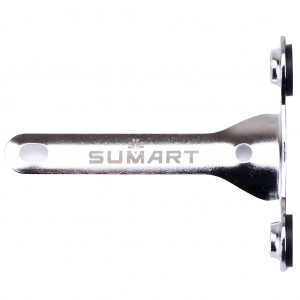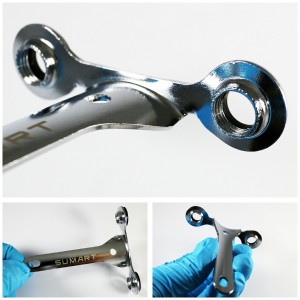 CB-2 | SUMART – CO2 BRACKET – SILVER
CB-2 > Universal CO2 cartridge bracket to fit water bottle bosses, can fit underneath. Carries two threaded CO2 catridges (12 or 16 grams) Fitted on down tube or seat tube under waterbottle cage. High tension steel with Chromium Electroplate for durability.
FEATURE
+ Fits all threaded CO2 inflation systems
+ Ideal for racers
+ Fits to all water bottle bosses
+ Fits 2 x 12g, 16g or 25g CO2 cartridges
MATERIAL
+ Strong Aluminium construction
+ Rubber safety grommets at cartridge insertion points.
CONTENT
+ SUMART – CO2 BRACKET – SILVER
SPECIFICATION
+ Length : 85.7mm
+ Width : 72.8mm
+ Bolt hole to hole : 63.95mm
+ Weight : 24.69g